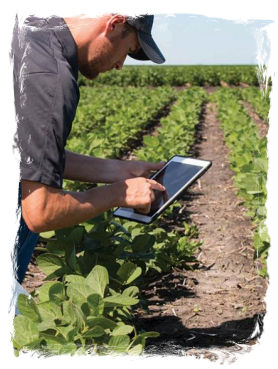 Training Courses
Training Brochures
Training
TMS Training, the training division of Hochfeld Grains (Pty) Ltd has been successfully running training courses for commodity brokers, grain traders, futures brokers, bankers, World Food Programme and financial professionals, since 2003.

Our courses have been designed to provide participants with the skills to remain competitive and profitable in the face of drought, currency fluctuations and unpredictable market forces, gearing their business for greater profitability.

Primarily, focus is given to practical applications to enrich the learning experience , allowing delegates to readily apply their new skills to their work environment.

Our program draws on the best expert-speakers and resources internationally, in information and practice, involving relationships with the best resource providers.
Case-studies are at the core of the sessions, with practical examples on how to avoid pitfalls. There are also plenty of networking opportunities, allowing delegates to meet and swap stories as well as business cards.

Because of Covid-19, we have also conducted training programmes on line.


We also organise in-house courses tailored to your specific needs.
Fundamentals of Futures
In the competitive and volatile agricultural commodities market, controlling and minimising your risk is an essential part of day-to-day trading.
It is critical for anyone involved in commodity trade to understand the Futures market and the effect it has on price setting.
Even if you never trade a futures contract, you still need to understand how SAFEX affects YOUR trading, every day.
Register now to benefit from local expertise, with sessions facilitated by industry leaders dealing in all aspects of the futures market.
The information you will receive on this two-day course could change the way you do business—Don't miss out!
Trade Dynamics
Our successful general trading course, focussing on the issues affecting grain traders in Southern Africa.
With practical solutions based on the broad experience of our subject experts.
Our course curriculum covers all aspects of proactive trading, contracts, management, claims and dispute resolution, delivering a holistic practice guideline. Each session focuses on practical insights, examples and applications, presented by the best expert-speakers and resources available worldwide. Gearing your business for greater profitability.
Trade Finance
As markets become more sophisticated, so the tools needed to maintain a competitive advantage become more specialised.

During the course, participants will learn to:

Understand all contractual obligations in trade finance;
Master facility structures and back to back structures;
Know how to support the exporter: guarantees and forfeiting;
Fully comprehend commodity finance;
Structure trade deals.
In 2 intensive days, this course confronts the current issues in International Trade Finance and on a step-by-step basis leads you through a thorough understanding of the risks and solutions involved.
Register now to benefit from local expertise, with sessions facilitated by a group of the top practitioners in the country, dealing in all aspects of Trade Finance.
Ships Chartering
The process and management of chartering ships, becomes ever more important as South Africa makes further advances into the global marketplace.
This 3 day course covers all of the pertinent aspects to be considered when chartering ships for your company's business, from the methods undertaken, costs involved and, issues to be considered.
The course includes practical examples case studies and exercises at each stage to concrete the new information
in the mind of participants.

This course is invaluable for any:
Oils , Minerals, Coal or Grain Traders
Bankers in Trade-Finance
Underwriters & Insurance Brokers
Port Authorities
Inspections Authority
Marine Surveyors
Vessel Agents
Procurement Manager
Export Co-ordinator
Ships Broker
Shipping Clerk
Shipping Agent
Marine Insurance Representatives
Legal Representative,
Marine.
We hope to see you there!
Incoterms
Language is one of the most complex and important tools of International Trade. As in any complex and sophisticated business, small changes in wording can have a major impact on all aspects of a business agreement.
Word definitions often differ from industry to industry. This is especially true of global trade. Where such fundamental phrases as "delivery" can have a far different meaning in the business than in the rest of the world.
For business terminology to be effective, phrases must mean the same thing throughout the industry. That is why the International Chamber of Commerce created "INCOTERMS" in 1936. INCOTERMS are designed to create a bridge between different members of the industry by acting as a uniform language they can use.  
Technical Analysis
The Technical Analysis course will cover all aspects of Charting both theory and practice.
This course is designed to help the trader/investor learn the mechanics of trading with technical analysis, including stop-loss placements, profit and target setting, and position sizing.
Advanced Options Trade
As markets become more sophisticated, so the tools needed to maintain a competitive advantage become more specialised.
We are presenting, an ADVANCED OPTIONS course that provides cutting-edge methods for trading on the markets.
Delegate Comments
"Excellent course. Got a lot of benefit in terms of trading and broader concepts apply to other areas."
- J.Cooper, PSG, South Africa.
---
"All the speakers were able to capture the audience's attention with interesting content and presentation."
- K Boon, Peter Cremer, Singapore 
---
" Exercises and case studies seemed to be very helpful in learning."
- JP Floret, ICRC, Moscow
---
 Dear Steve and Joe, 
  We want to sincerely thank you for the fantastic three days spent with you in the training course.
  It was not only interesting and fun but very stimulating with the wide range of outside presenters who 
share their knowledge and experience with the group.
  I spoke with Veronica Bastion of King & Sons and also with Winnie Retief of JLR about the course and how
practical it is of a comprehensive overview of ships chartering.
  Hoping to meet again, and we will certainly spread the word about your course, also to procurement colleagues  here in Rome who need to know more about shipping.

  Thanks again for such warm hospitality.
  Judith Thimke
Deputy Chief, Ocean Transport Service
WFP Rome 
---