Packaging
 Jute bags, WPP bags, Jute & Hessian Cottonpacks.
              
The Hochfeld Group has been involved in manufacturing and trading in packaging since 1941.  The original products were Jute, Hessian & cloth bags.  Eventually the Group manufactured and traded, jute, hessian, polypropylene, polythene and paper bags throughout Southern Africa and neighbouring islands.

Currently Hochfeld Grains is active in the markets for :
Jute Bags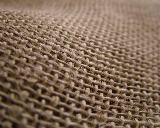 Cotton Packs made of Hessian used for gathering and packing of cotton in Zambia, Malawi, Mozambique & Tanzania.
Woolpacks made from Jute for the packing of cotton in Zimbabwe.
Standard B Twill 3 Blue stripe Bags and their derivatives, for packing 90kg of grain, cocoa and other agricultural products.
Hessian Cloth
Used for the wrapping of tobacco.  Supplied in both continuous sheets or in cut to length sizes
Speciality Hessian Shopping Bags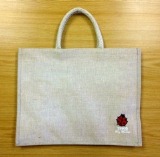 Specialty bags made to customers specific order.




Woven Polypropylene Bags
Bags of all sizes used for packaging of grains, flour, maize meal and other powders.