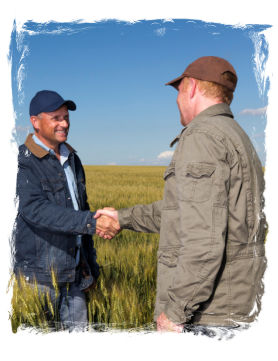 Business Consultancy
Hochfeld Grains has been involved in Business Consulting relating to the Agricultural Markets.
This has ranged from Hedging Strategies to Marketing Policy, to Forensic and other investigations.
Hochfeld Grains has also been involved with Systems Analysis and Computer Development.
Under Forensic Auditing
Hochfeld Grains is a specialist in:
Stock Investigations
Several clients within the grain industry have found stock variances on contracts. We have been successful in finding
and recovering between R3.2-50 million in unaccounted stock for various clients.
Forensic Investigations and Insurance Fidelity Claims
We have successfully recovered over R2 million on one fidelity claim for a client and we have investigated several
other claims of the order of R1 million.
VAT Audits
During the course of our investigations we review the VAT implications for our clients. We have been instrumental in
SARS refunding over R4 million in cash to our clients.
We believe we can add value for your company from a practical point of view for problems you may have with either
forensic investigations, or management and accounting services. Please contact us for any further details.